Good afternoon. Dear community!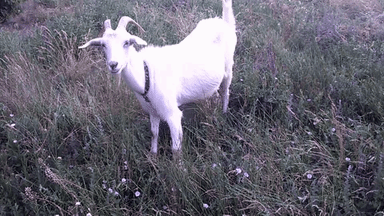 Hi, friends . Today I decided to be treated with medicinal milk. Which helps from nerves, from headaches, back pain and muscle, improves mood and a good helper for sleep
Recipe Take the milk, I took the goat I like it on fat And put it on the fire to boil Then, throw them in the boiling milk, medicinal leaves For one glass of milk , 2-3 cups of medicinal leaves
https://cdn.steemitimages.com/DQmanCZiv83ZaFXwJvVLpeBVyrGdSnibia9t8isY1UeLCLu/x7L2VSNEiyAB5Ux7nxKmLo6yLyEJT6Jt5yhNCUpGMv63pdnJKyitxFKeDqYbtgAuWMJ3Z6JasPQeKXT.gif
https://cdn.steemitimages.com/DQmU2VyjMpbWvrcgVfJzsVR2331knvg6DuUCa4bxai8atis/x7L2VSNEiyAB5Ux7nxKmLo6yLyEJT6Jt5yhNCUpGMvDctt2zVa5itnuXotqj3vqomVcdocKGvM6PDjs.gif
And we start to make a magic potion. Thoroughly stirring, so as not to burn the leaves to the bottom of the pan Cook 20 - 30 minutes at will Everything is very easy and simple, and most importantly useful
naturalmedicine is.
https://cdn.steemitimages.com/DQmbXJCKg1d1A4Ub6qLeJHZcKvZw33BUPND3CYHcNZf5t1S/x7L2VSNEiyAB5Ux7nxKmLo6yLyEJT6Jt5yhNCUpGMoXBgRt8Sh1AefKmdgd67hfXcePFZuH6fv6XH5X.gif
https://cdn.steemitimages.com/DQmRcYWFxfwZcFSmCiZjVy3GAh6nk4kUN72b8rGMUmwZBfx/x7L2VSNEiyAB5Ux7nxKmLo6yLyEJT6Jt5yhNCUpGN5gMd3YKjQtmLCwdg9KfnsiwBc4vQjq5D58aTRw.gif
After preparation of medicinal milk Letting it cool After squeezing the leaves with a cloth I just gently poured the milk into the glass. And the magic is waiting for you
All health and profit.
Come visit me @aleksandr
Pass. #indica #canna-curate #life #cryptosmokers #naturalmedicine
https://steemitimages.com/0x0/https://media.giphy.com/media/KFmssRApktLyrDe6y2/giphy.gif


Who are Crypt☮Sm☮kers?
Ecosystem of like-minded people, cannabis enthusiasts and consumers; dedicated to curating authentic, unique, genuine and original cannabis content. Powered by SMOKE coin and Smoke.io.
Joint us and let's start growing!

cryptosmokers @cryptosmokers