Having received such an amazing response from everyone I am feeling inspired but I am also realizing with everything else I am doing my ability to support is limited by time! I speak much of this on my Steem blog already and do not wish to bore you guys with my daily life wohs so staying on topic...... I am searching for ways I can support the platform past the point of just running a witness and the answer is staring me right in the face...
Sponsorship!!!
Now I stated right from the get to I would never power down but I believe this to be for a good reason yet I still want to get that #vote-slider, which means 50k SP if i'm not mistaken? I am already at about 5k SP so really that will not take long at all, mere months, and from there my next 10k will be powered down and go to sponsorship.

You Can Help!!!
Let me start by saying I am a big believer in being a man of my word, it's all we got on here, so when I say something I do my best to stick to it (example my smoke.io exclusive videos). Let me spit it out so there is no confusion 😉
Please Send Me SMOKE
I know, I know, I hate beggars myself but I don't do it without good intentions! Let me lay it out for you like I promised I would, being one of the newest witnesses I believe I need to be transparent as can be! My answers to @bbq-iguana's #witness-update post should lay that out, I am learning and enjoying doing it on a tight knit network that supports my interest and appreciated my journey!
My Intentions
Save All Liquid Smoke received from contests/donations this point forward for that 10k sponsorship including anything that I purchase
Power Down 10K SP once reaching 60K SP or remaining balance to reach 10K liquid for that sponsorship, if I have 5K liquid I would power down 5k at 55k SP
Continue Powering Up after having sponsorship I will continue on as usual powering everything up 👍

So Am I Worthy Of The Title "Sponsor"?
I have other plans also, noticed people have auto voters running, I will definitely need to do this to maintain my VP for the sake of time management, wondering if there are vote followers... wait I see @stash following my vote on comments ✌
So I'm putting it out there I want to set up a vote follow for the curation efforts such as the other sponsor @indica whom I see everywhere always extremely supportive!
An Exclusive list of Cannabis Lovers, for Cannabis Lovers, who love video on Smoke.io!
Furthermore, I started a playlist on YouTube and set it to auto add any videos with "Smoke.io Exclusive" in the title. I also published my videos and corrected tags for the sake of promoting our platform since deciding to take this step of being a sponsor. I encourage everyone to join me, by following this collaboration link, in adding Smoke.io related videos to this playlist and we can promote the platform together each in our own ways!
These are the things I do to add value past the point of being a witness and content creator whilst still operating within the constraints of my daily life! You can let me know that you think im worthy of being a sponsor by aiding me with a donation, like mamma always said, "big or small it dont matter its the intention that counts!"
Till Next Time
Smokem If You Gotem
smokepromo #smoke-io

Let me know your thoughts in the comments below!!!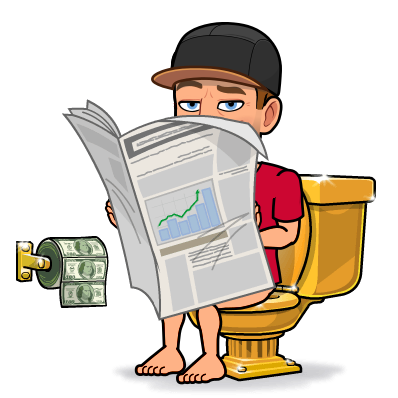 ShakePay Mobile Exchange App
Check Out ShakePay Here Follow my referral and we both earn $10 with your first $100 purchase 💪 Buy & Sell, BTC & ETH from mobile or desktop with ease
KOHO Prepaid Visa & Mobile App
Check Out KOHO Here Join me on KOHO to get transparency into your money and earn instant cash-back! Use my promo code "SAZN2DMR" to earn up to $60 No Fees whatsoever, ever!

Wallet of a Minnow, Heart of a Whale