Welcome to the very first #420FreeWrite my very first real project as a witness on the #Smoke-io network. I am starting this off as a participation based #giveaway rather then a normal contest with a surprize bonus to the top pick, revealed on next post.
What Is A FreeWrite?
Freewrite - Well, it is the opposite of a well thought out, highly edited, and grammatically correct piece of writing.
Freewriting is to set a timer for a certain amount of time and write. Without stopping. Without correcting anything. Without worrying if what we write is good or bad. Nobody cares.
The point of the freewriting session is to get out of our heads and tap into our creative self - allow things to flow. Sometimes, great writing will result. Well, and sometimes - not. The point is to get into a weekly (or however often you can) habit of writing.
Simple as can be a freewrite is the most raw form of writing there is, just put it down with minimal corrections with the point being to flush out the idea within the given time limit...
What Is The Prompt?
The prompt might be one word, several words or a phrase. Make sure to include them somewhere in your writing.
Or it might be a question or a statement. No need to include those in the text unless you want to.
And since this is a freewrite for free writers - in the end, do what you feel like that day. But share with us!!
Prompt Indica
Each prompt may have its own set of rules or time limit listed so please double check
Set your timer for 15 minutes
Start writing
Use the hashtag #420freewrite and #420poetry if it turns out to be poetry
Please include one of the free use promotional artwork pieces from @chipanda or @li-art in your post, can even be the title image 😉
Publish your piece (include a link to this post if you wish)
Copy and paste your URL into the comment section of the prompt post leaving a prompt suggestion for the next post in your comment also.
Rewards
I want to give I giant thank you to @unnamed and the associated witness @cannaweedness for supporting my #420freewrite idea, formerly thought of as #blockchaincoffee. With the first sponsorship of 420 SMOKE 🙌 @unnamed gave me the kick in the bum to get it going that I needed 😜 Much Appreciated My Friend 😎
My Top Pick - Surprise Bonus + 42.0 SMOKE All Participants - 42.0 SMOKE
Furthermore I will vote and reply to all qualified posts & comments!
Please read, comments and vote (if you have voting power) on each others freewrites as much as you can. Especially if you are new to the platform, you will be surprised how many friendships are formed by reading and commenting on each other's work!
Other Smoke.io Contests & Giveaways
Till Next Time
Smokem If Yea Gottem

Let me know your thoughts in the comments below!!!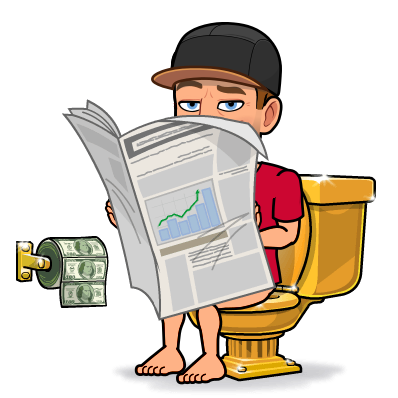 ShakePay Mobile Exchange App
Check Out ShakePay Here Follow my referral and we both earn $10 with your first $100 purchase 💪 Buy & Sell, BTC & ETH from mobile or desktop with ease
KOHO Prepaid Visa & Mobile App
Check Out KOHO Here Join me on KOHO to get transparency into your money and earn instant cash-back! Use my promo code "SAZN2DMR" to earn up to $60 No Fees whatsoever, ever!

Wallet of a Minnow, Heart of a Whale