It's amazing, but with each passing day, I admire my new crop even more!
Every morning after the lights turn on in the tent, I head on into my grow room and inspect each plant. I can appreciate the changes to every plant that seem to occur overnight.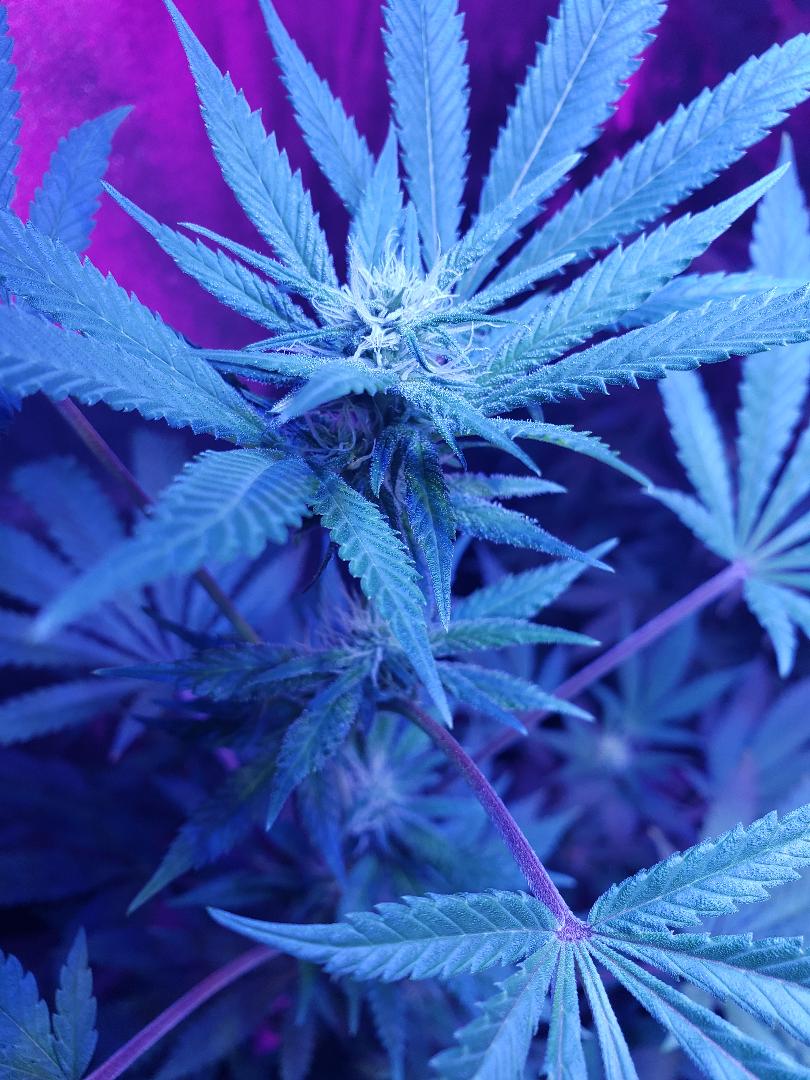 Seeing every bud start to develop, grow larger and release the aroma that I have come to love brings a smile to my face every day.
https://steemitimages.com/0x0/https://steemitimages.com/DQmPRTwco3HgwdD9Md5Pqj59ccxn8Ftp3tY34wkE8zk7Jef/cannabis-divider-lime.png
Is This The Jungle?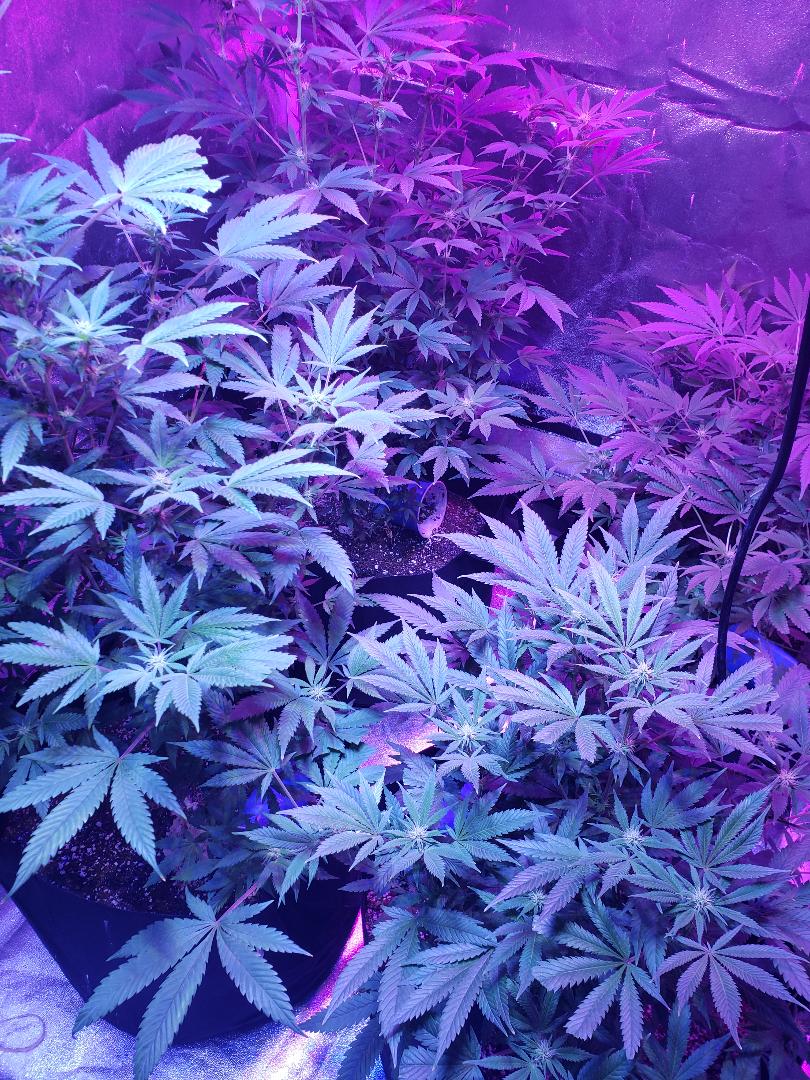 All of the plants seem to have more than enough space to spread out and flourish. I was a little hesitant to use the cloth bags for growing, but seeing the plants appreciating the room for growth in the bags is changing my mind quickly.
We're expecting some snow fall this weekend, so I'll be in the grow room Sunday doing some much needed pruning of the fan leaves. They seem to multiply every day.
Do you remove fan leaves? How about lollipopping?
What seems to work best for you?
There always seems to be a slight controversy about trimming fan leaves; especially during the flowering stage. Some people say it causes too much stress to the plant; while others think it will allow more nutrients (and light) get to the buds that the fan leaves may be hogging or covering up.
Maximum Yield's website states: >By far, one of the most overlooked practices in maintaining a pest and mildew free environment for your cannabis plants is the manual removal of fan leaves. Removing excess fan leaves and creating airflow to the central, denser areas of your canopy is essential in maximizing yields. >Balancing your temperature and humidity is a good start, but it's not enough to produce the end results you are looking for. You need proper ventilation and air circulation in order to optimize your plants' ability to take in the rich atmosphere around them. >Sometimes, however, due to the density of your canopy, airflow can become restricted, despite having a good HVAC and ventilation system
Share your own experiences.
https://steemitimages.com/0x0/https://steemitimages.com/DQmPRTwco3HgwdD9Md5Pqj59ccxn8Ftp3tY34wkE8zk7Jef/cannabis-divider-lime.png

Image Banner by @mrspacely

#cannabisgrow #cannabis #growupdate #smoke