https://cdn.steemitimages.com/DQmSutZVw3gLQuA3EKKHPnhbNMAfdFPgALCjDcdpi7PeXgL/DSC_0185.JPG
https://cdn.steemitimages.com/DQmZLQgms3xHemTn32M6fssihmWtKPyuY8nApKbLnJBokoC/DSC_0319.JPG
Good afternoon dear friends! This morning I decided to cut ripe buds on a medicinal plant. This huge bush 2.6 meters high and a very thick stem for more than 6 months. I tilted it for a long time so that it was not visible to the neighbors since its height and mass were great. I remember him as a very small seedling, but time flies by. It's time to cut it off. But, as I said, the third part of the kidneys will be cut, I already know which ones. The buds ripen unevenly due to the density of the leaves. The effect of the buds is very strong, without exaggeration.
Herewith these words 20 days ago, I started the article (5 kilograms) here is the link https://smoke.io/grow/@aleksandr/5-kilograms to the article who is interested. Today, as the second part promised, the second haircut of the plant. With great pleasure I will share photos with you dear friends, there will be a lot of pleasant viewing.
https://cdn.steemitimages.com/DQmRtawYPHPA5iVaLJdrsizA5rnceZFEcAmf6EQLZU4AS8J/image.png
https://cdn.steemitimages.com/DQmYqf9h3q6S4JTQ1Wo169HdDEzq9yBd9q8Pz1kT4sjL9ob/DSC_0126.JPG
https://cdn.steemitimages.com/DQmaSibzwV9i5bRC2LozgWdd2cZnqZYhonzMs7d9QYrqJK3/DSC_0198.JPG
As you can see in the photo, the ripe buds are already covered with a decent amount of snow, the seeds have also matured, the hairs have reached their peak, the taste of the smoke is very pleasant and very effective, a couple are heavy in your lungs and you are intoxicated for a long time. In 20 days the bud has become heavier and more effective .. This means that I take scissors and start cutting the bush. The first time I cut a cup. Let's go. XE-XE
https://cdn.steemitimages.com/DQmUBqtDdosGNf94EEiM1tj46FooydAPPt11xrCatY3wvPX/image.png
https://cdn.steemitimages.com/DQmNyXu7PSGMGZv2ArzXpZ4QjR9SojVkGsmEeADMLtVYSTG/X37EMQ9WSwsPJFnZGCBnMrCs6tBYsSvFRjsBUpswyxnnBniFbFG3J5aR9jdHz5jbrMDiBVekGyzE2b5z9yje8ihLHqj8h6mUyzLuj.gif
https://cdn.steemitimages.com/DQmTkgTPjWd6BwXbLebHR1kmmnh9KXjDQxiAUxxUQ7pYTKP/X37EMQ9WSwsPJFnZGCBnMrCs6tBYsSvFRjsBUpswz1zLVBXjrWmqBrRq3V3Gycxnxor763v2QohQMz3b1bP55vMdBfYBJok8pWyNm.gif
I sliced again an aluminum cup of ripe fragrant buds, I am satisfied. I was lucky with the number of buds on the bush, 2 cups have already been collected. I'll cut the third cup later, as the freezing begins. I want the buds to change color to purple and compare the effect of smoke. In the meantime, the plant likes to drink water and drink twelve liters of water per day.
https://cdn.steemitimages.com/DQmdWbuMzkbFdLjohyYQcMxJYTLRCLeSrkpqxc9PXPKuExy/X37EMQ9WSwsPJFnZGCBnMrCs6tBYsSvFRjsBUpswyvqmzcbjJxN8eRt4fd9F2oYDZS8CTJNZGssrAWyY7Ht7sSFiSaoC1gxZDAXHf.gif
https://cdn.steemitimages.com/DQmXwXsjMaNmm4ERf4aKGZojA7gKnCmKbcSwHKhSSArF1Bs/x7L2VSNEiyAB5Ux7nxKmLo6yLyEJT6Jt5yhNCUpGN7ZAwoF4CNwyFAbPZGk8BpwZNxxBnGx7QxjSpcu.gif
https://cdn.steemitimages.com/DQmQDW4rPVuQRyY5aAUUVwJhLhpVCfhaEeQapNJiJeuFg7C/x7L2VSNEiyAB5Ux7nxKmLo6yLyEJT6Jt5yhNCUpGN54PP4CRyfoiVpMfbytzjnXSEXtzRQJukWCp6kD.gif
All health and profit.
Come visit me @aleksandr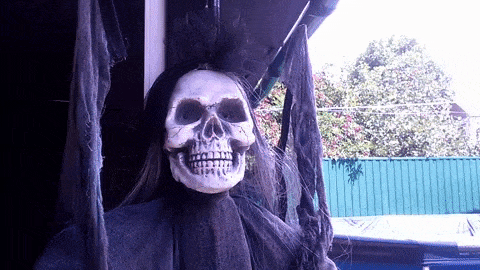 .gif)
https://cdn.steemitimages.com/DQmYFUBvCatj4kK8j2wed32MSgcRJG2dDFSbqRvqDb4WmnZ/x7L2VSNEiyAB5Ux7nxKmLo6yLyEJT6Jt5yhNCUpGMp9xz1TKkuk4MYHGEPrs1Emo7etyHkwXGYhqVwT.gif