Good day Smokeheads!
I found and joined this freewrite contest because of the encouragement my community has shown to us. I don't think I am a good writer for this but I'll give it a try! For those who do not know this yet, this is a #420Freewrite contest hosted by @d00k13 and you can find his contest post here.
This is my first entry for #420Freewrite contest and here it goes!
---
Sativa! You are dope! You will not be legalized I will never hope That I will use you with eager eyes They are right You only ruin lives It is wrong to think You make us more alive Sativa! Are you dope?
Triggered?
Read it again from the bottom to the top.
---
---
Yes, it's a reverse poem so I hope you guys read it all. lol
This will be all for now!
Hugs and kisses, @palpitate
420freewrite #420poetry #sativa #cannabis #smokenetworkng for you to try, just like what you did at the planet of Venus*.
So, the worst writer on earth was tried by @palpitate and think a million times to do or not to, and finally!
I'd like to thank the host of this challenge @d00k13 for giving chances to those who can't show their grows for some reasons and now showing their mettle as free writers.
Thanks also to @indaymers for not allowing me to leave smoke and to @zephalexia for grabbing my invitation and to the rest of the freewrite entrants, you knew who you are...stay awesome guys!
420freewrite #420poetry #cannabis #smokenetwork #sativa #indicaCannabis for every situation! Had I need trying to blaze that Indica it would have been a little less than efficient, as you should be able to imagine, how in the hell to we fit this mattress on the elevator 😆
To finish off this #420freewrite I just want to apologize with a little #witness-update for having missed so many blocks with my #witness. I had intended to have overlapping Internet so that I would not have it shut down for any length of time. It seems as if my old ISP decided to shut down my Internet early as the gentleman who is supposed to do the job isn't available the day I requested so I was missing blocks for around 12 hrs.... as soon as I learned of it I rush to correct the situation, again I'm deeply sorry guys now that I'm all set up in the new location it should not happen again!
Till Next Time Smokem If Yea Gottem
life

Let me know your thoughts in the comments below!!!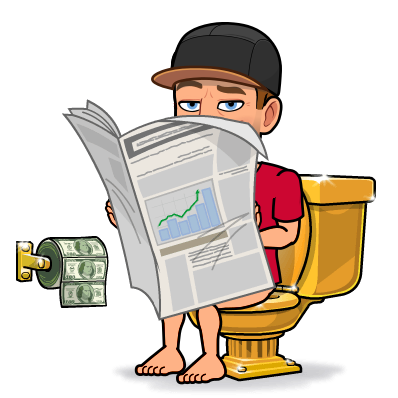 ShakePay Mobile Exchange App
Check Out ShakePay Here Follow my referral and we both earn $10 with your first $100 purchase 💪 Buy & Sell, BTC & ETH from mobile or desktop with ease
KOHO Prepaid Visa & Mobile App
Check Out KOHO Here Join me on KOHO to get transparency into your money and earn instant cash-back! Use my promo code "SAZN2DMR" to earn up to $60 No Fees whatsoever, ever!

Wallet of a Minnow, Heart of a Whale